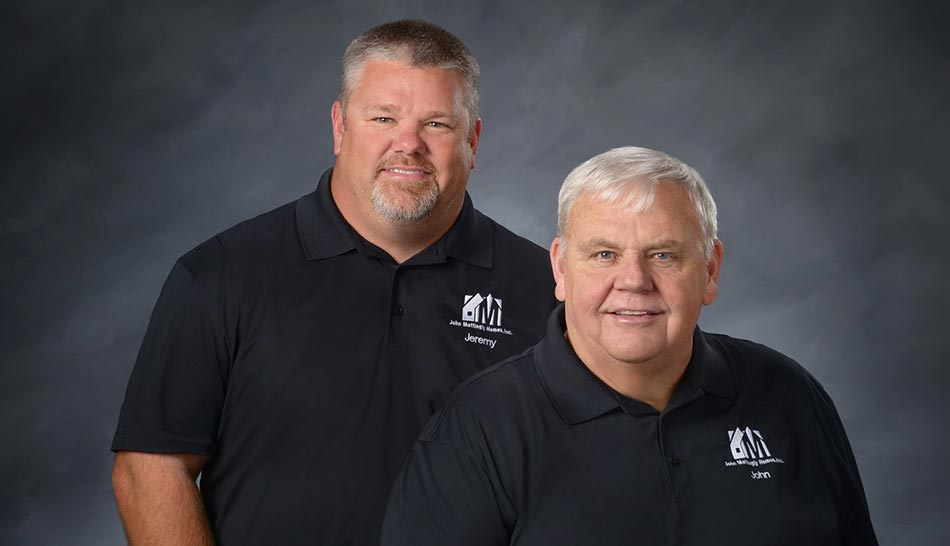 Since 1973 John Mattingly has been building homes in the Newburgh/Evansville area. With customer satisfaction at the forefront and hard work as the backbone, he has created a company with a reputation of class. John Mattingly Homes is a true family business with his son Jeremy and nephew Ron working side by side putting out a product we can all be proud of. We are a small company committed to providing dream homes to the people of this community where our customers are also our neighbors. Whether it's a starter home for your young family or the dream home you've always wanted, we can help get you there. Building a new home is one of the biggest decisions most of us will ever make, and John Mattingly Homes with over 40 years of experience is the company you can trust to guide you through this exciting time.
Be authentic to the local community and environment
Our homes reflect their surroundings. We create homes and neighborhoods that seamlessly integrate into the surrounding area, protecting the natural environment while reflecting the culture and history of the local community.
Embrace thoughtful design
With a deep understanding of homeowners' needs and desires, we pay special attention to the rooms and spaces that are the heart of the home. Every element of our homes is carefully designed and curated to stand out in the ways that matter most to homeowners.